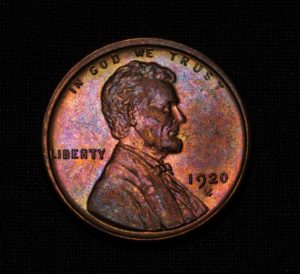 The River City Coin Club [RC3] has recently merged with the Mountain State Numismatic Society [MSNS] and the old MSNS website has been taken down.  We are now known as RC3.
MISSION STATEMENT:
The River City Coin Club's mission is to bring together likeminded citizens of our fair city to meet under warm and welcoming circumstances, to share their abiding interest in the hobby of numismatics, and to enjoy each other's company.  To that end, we have established monthly meetings where members can tell and teach, as well as listen and learn about the many aspects of this ancient and venerated hobby.
OUR MEETINGS:
We meet the second Thursday of each month.  The doors open at 6:30 PM while the formal meeting starts at 7:00 PM. There's food and drink for everyone and usually a presentation on an interesting numismatic subject. This is followed by a very nice auction with coins provided by members.  Anyone can bid. We have a monthly numismatic quiz where members can win points towards the purchase of coins and related numismatic items.  And we run two raffles each meeting so there's the possibility of wining some money too! Doors close around 8:30 PM to 9:00 PM. Yearly dues: $12.00. A real deal when you see all the food.  For directions to our meeting site contact either:
Mark Gusack at gusackm@comcast.net or Greg Mencotti at mencotti_coins@yahoo.com
OUR COIN SHOWS:
RC3 has scheduled four coin shows this year on the middle Saturday of 15 January, 16 April, 16 July, and 15 October. We hold it at VFW 9796 located on your right on Bill Blenko Drive in Milton just off Route 60. Doors open a 10:00 AM and close around 3:00 PM. Early birds willing to pay a fee can walk the flour starting at 9:00 AM. Our dealers offer a wide range of U.S. and foreign coins as well as currency, gold, and silver. Some specialize in small cents and Morgan silver dollars providing a unique inventory for the serious collector as well as for those who are just interested to see what's available. There's a raffle and prizes provided by the dealers. Children are very welcome.
VIRTUAL MEETING:
For those who can't attend in person but want to participate we're in the process of setting up a virtual meeting via Skype.  Look for this to occur in the Spring.
OUR WEB SITE:
As we fully develop this website prior presentations, auction results, and other interesting things will be added so you can find out what's going on.
Looking forward to seeing you all!
Mark Gusack
President
River City Coin Club [RC3]
Special thanks to Daniel of Portsmouth Coins and Currency Company 614 Chillicothe Street Portsmouth, OH 45662 | www.portsmouthcoinshop.com|740 354-2646 who is helping us build this website.